We are proud to share with you the following stories the 24/7 Crisis Diversion program has collected over the years. In these stories we share moments of compassion and empathy shown by community members eager to help those in crisis. We also have stories that share moments of collaboration and teamwork between teams as they work together to get people the help they need.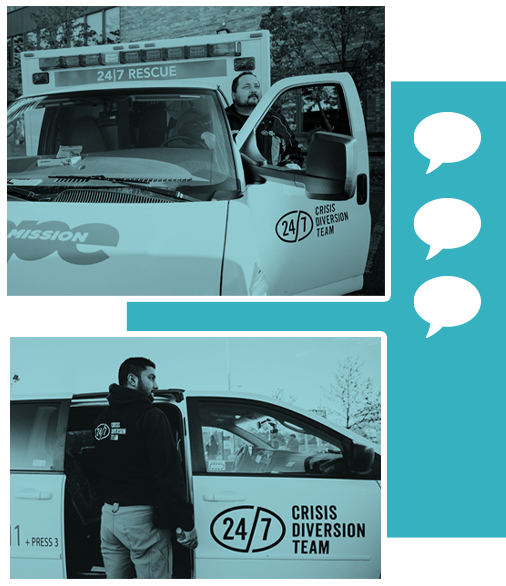 Crisis Diversion workers often go beyond the basic definition of their jobs. Jarvis Eastman, Hope Mission, Rescue Van Ministry Worker, was recently honoured by EMS for these kinds of actions.
When vulnerable people are facing a crisis, there is often a brief period of time before that crisis becomes an emergency, and that's where 24/7 Crisis Diversion comes in.
While many Edmontonians largely spent the past two years at home, people working with vulnerable community members have been filling in gaps and acting as essential extra eyes and ears on the street.
Roland's positivity is irrepressible. He is able to meet clients where they are, with an immense humanity, no matter what kind of day they're having.
Sean recalls seeing his father spending every minute he wasn't on a call actively building relationships with the community, from the grocery store to the coffee shop, always deepening connections with the people of High Level.
As the global pandemic closes in on one year, safety measures like social distancing have fundamentally changed the way people connect with each other every day.
Thank you to our community of support:

Claire MacDonald,
Program Coordinator
REACH Edmonton
claire.macdonald@reachedmonton.ca