Program Partnership
24/7 Crisis Diversion is a partnership between Boyle Street Community Services, Canadian Mental Health Association, HOPE Mission and REACH Edmonton Program stakeholders include Edmonton Police Services and EMS. We also work closely with Alberta Health Services, the Edmonton Police Service and Peace Officers.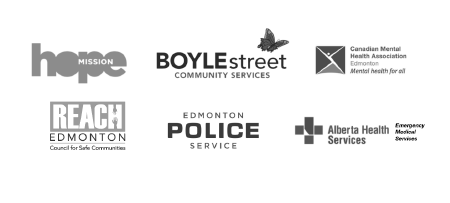 Community Contribution
Thank you to all of the community members who continue to look out for Edmontonians experiencing crisis by calling the 24/7 Crisis Diversion Program. Without the compassion of these community members, our program would not be able to connect with those in need.
Program History
24/7CD is a response to one of REACH's 2009 REACH Report Recommendations. A 24/7 Service delivery model for high-needs populations and to lead development of comprehensive, coordinated access to 24hr services for those at highest risk.
To learn more about the REACH Report, you can download it here.
This approach of diverting non-emergency events to a crisis diverting response team began in 2013.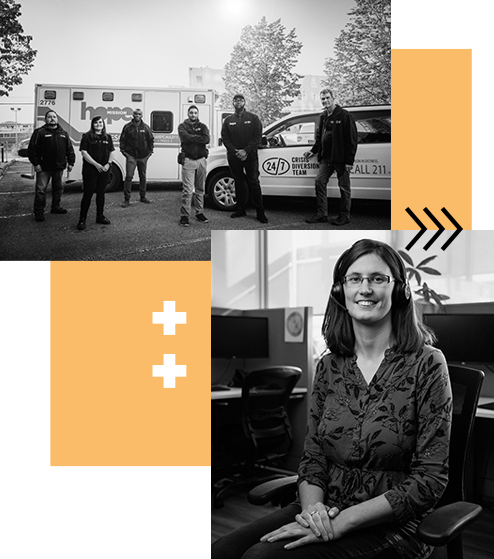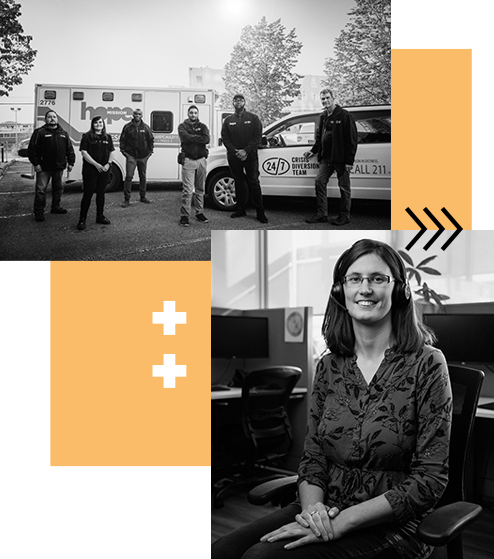 To coordinate access to 24hr services for all Edmontonians experiencing non-emergency crisis

To divert non-emergency calls away from 911, reducing inappropriate use of police and emergency services. This also reduces the need for expensive medical, judicial and police intervention.

To connect individuals with the health and well-being resources equipped to address their needs
WAYS 24/7 CRISIS DIVERSION SUPPORTS THOSE EXPERIENCING CRISIS
The program is committed to making sure those experiencing non-emergency crisis get to a safe place. These are the different ways the program provides support.

We seek to understand the needs of the client to ensure a proper plan for getting them to safety

We provide basic needs like transportation, relational support, food and clothing

Medical and harm reduction supplies

Warm hand off connecting clients to a safe space whether it be a shelter, hospital, private residence and other social services

Providing trauma informed support to those living with complex issues like homelessness, addiction and mental/physical health challenges
WHAT 24/7 CRISIS DIVERSION IS NOT
While the program aims to support communities, there are some forms of support that fall outside of our programs mandate. These include the following.

We are not law enforcement

We do not provide long-term social/medical support


We are not the Disabled Adult Transit Service (DATS)
Thank you to our community of support:

Claire MacDonald,
Program Coordinator
REACH Edmonton
claire.macdonald@reachedmonton.ca