Community coordinated response to help Edmontonians in non-emergency crisis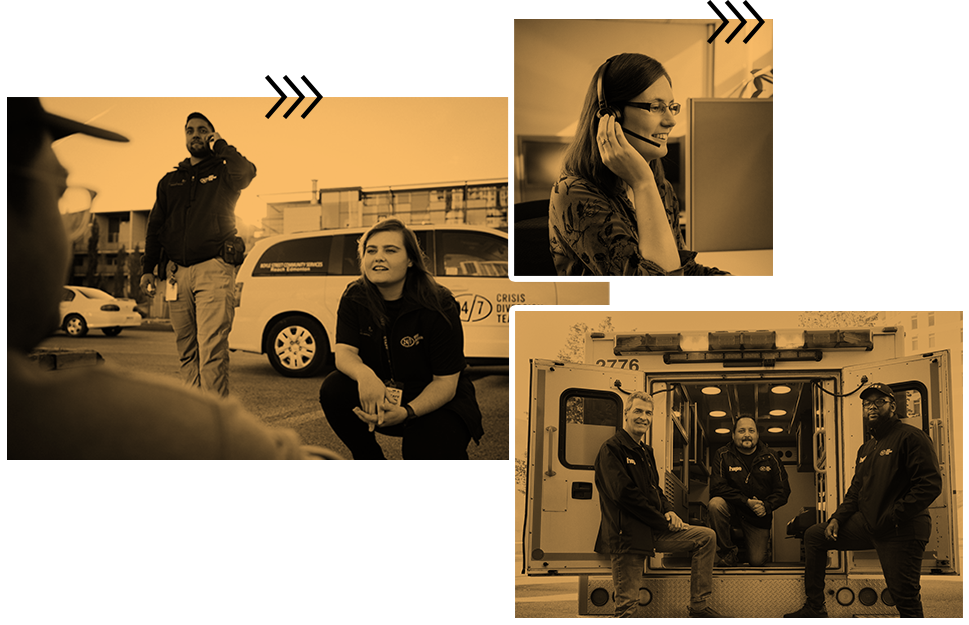 CITY WIDE 24/7 CRISIS RESPONSE FOR
ALL EDMONTONIANS
24/7 Crisis Diversion teams help people experiencing non-emergency crisis get to a safe place, freeing up police and emergency medical services to respond to more critical events.
The 24/7 Crisis Diversion program contributes to addressing issues of poverty, mental health and addiction by helping people in crisis connect with the best available resources to support their needs.

To coordinate access to 24hr services for all Edmontonians experiencing non-emergency crisis

To divert non-emergency calls away from 911, reducing inappropriate use of police and emergency services. This also reduces the need for expensive medical, judicial and police intervention.

To connect individuals with the health and well-being resources equipped to address their needs
Thank you to our community of support:

Claire MacDonald,
Program Coordinator
REACH Edmonton
claire.macdonald@reachedmonton.ca