FREQUENTLY ASKED QUESTIONS
We are committed to making sure you get connected to the resources and information you need to stay safe. Below are some of the most common questions our 24/7 Crisis Diversion Teams and 211 Operators get asked.
If you have a question that is not answered on this page please let us know by submitting your question below!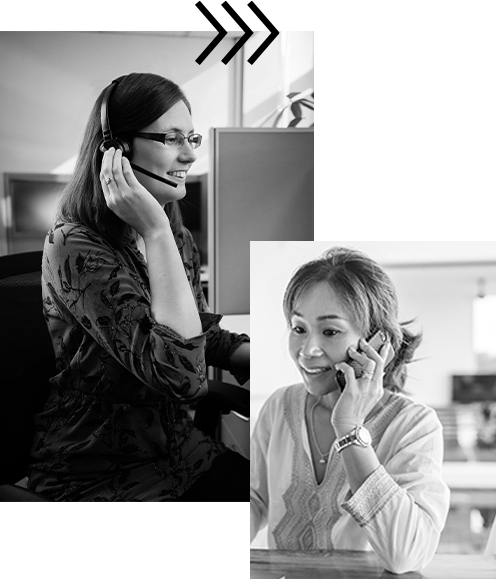 When should 911 be called instead of Crisis Diversion
A person has overdosed or is not breathing
A person is violent or is threatening violence
A person is exhibiting violent behaviour and is refusing to leave
A large group situation where safety is uncertain
A person is asleep in a snowbank for an extended period of time
Where do you take people to?
Crisis Diversion will support folks in getting to a safe space. This could be their private residence, a shelter, medical facility, hospital, or a social service agency.
What is your relationship with the police?
Our relationship with EPS is similar to our relationship with EMS. It is a collaboration of mutual support. Where we assist them on lower priority calls and contact them when we need assistance to provide support or care.
The 24/7 Crisis Diversion Program is funded by the CIty of Edmonton. Program partners also contribute through in-kind supports.
I have a friend who is suicidal, can I call Crisis Diversion to come and talk to them?
If there is an activated plan, then call 911 immediately. On many occasions we do come across individuals that are feeling suicidal and provide them with support and redirect them or transport them to suitable support.
How long has this program existed?
The 24/7 Crisis Diversion Program has been around sine 2013.
How have you adapted your program through the pandemic?
Our staff have been very flexible in adapting during the pandemic by taking the necessary precautions for the safety of the staff and clients. Such as donning PPE, asking clients appropriate COVID19 questions to see where we can be best provide cared for them, providing masks for those we transport and the vans being fully sanitized upon completion of a call.
What kind of training do your staff have?
Over the years, 24/7 Crisis Diversion staff have received the following training:
Trauma Informed Training
Historical Trauma
Non-Violent De-escalation training
Mental Health first Aid,
Harm Reduction (Naloxone training),
First Aid,
Cultural Competency training
Psychological PPE: Tools to Safeguard Our Emotional Well-Being
Do you respond to overdoses?
Our teams do not respond to calls requesting support in an overdose situation - please call 911
Do you provide medical services?
All of our vehicles contain First Aid Kits and we help provide Standard First Aid when needed.
Do you provide any basic needs?
Working together we provide most basic needs from personal hygiene products to clothing, food and water.
How many teams are on the road?
During the Pandemic we had as many as 8 vans on the road at any given time. Presently we could have as many as 4 vans on at any given time.
How can we donate to Crisis Diversion?
Please contact 24/7 Crisis Diversion's Program Coordinator Claire MacDonald at Claire.Macdonald@REACHEdmonton.com if you would like to donate or organize a fundraising event.
Can Crisis Diversion help with domestic violence situations
We do not intervene in domestic violence situations nor do we receive such calls but we have found ourselves assisting in such situation after the fact or with EPS.
Do you remove people from our property?
The Crisis Diversion program is voluntary so we are unable to remove folks from a property. We are able to come out and engage with the individual and see if there is a safer place they would like to go to.
Is your program wheelchair accessible?
Yes, Crisis Diversion has one wheelchair accessible vehicle.
Is your program wheelchair accessible?
Yes, Crisis Diversion has one wheelchair accessible vehicle.
Thank you to our community of support:

Claire MacDonald,
Program Coordinator
REACH Edmonton
claire.macdonald@reachedmonton.ca